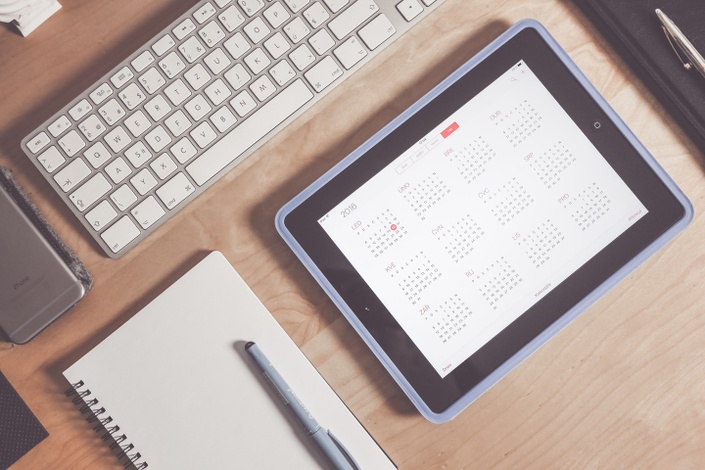 GDPR Compliance Programme
12 step programme including resources, help and video tutorials plus phone and email support
This is a 12 module intensive practitioner led programme which takes your business through all the stages of compliance and also covers in depth, how to deal with breaches, DPIAs, SARs and other technical aspects surrounding GDPR and Data Protection. We will also be covering PECR and its relationship with GDPR, the forthcoming changes and a post Brexit round up which will be updated as developments occur.
Documents include:
Data Protection Policy – this outlines your GDPR obligations and provides tools and processes, so you can meet them. This can be personalised so that they exactly meet the needs of your business. For example, the included template policy outlines the process to enable you to comply with the rights that GDPR gives an individual regarding their personal data.
Data Management Policy - so all your staff understand how your business manages data
Data Inventory/Register form – you can complete this to show what personal data your business processes (collects, uses and stores)
Privacy Policy – this is the essential information which you must provide to anyone from whom you collect personal data on your website
Consent Guidelines and Suggested Wording – to enable you to get consent to use personal data, for example, for marketing purposes.
Individual Rights Form – a form which is completed by anyone wanting to exercise their GDPR rights (for example, the right to see what data you hold about them).
Data Sharing Pack – checklist and email dealing with who you share data with
Staff Training Record and Staff Data Policy – a record you can use to show who in your business has received GDPR training and information and how you handle staff data in your business. Don't forget, that company directors need to keep this record to prove who has received the essential GDPR training across all levels of your business
The programme includes 10 email support tickets to be used as you require to ask any questions and 2 hours of phone support with the course leaders.The 1-2-1 support last for a full 12 months following purchase. You will also receive a full document toolkit to use for your business.
The Introduction Module explains what personal data is, the background of data privacy and protection and the main areas of GDPR you will need to know.
Module 1 will tell you about compiling the Data Inventory using an audit and why it's important that you complete it before you try to do anything else. You will be taken through examples of a Data Inventory, given resources to compile your own and any questions you have can be answered using your support time or tickets.
Module 2 explains the 2nd stage of the audit, using the results of Stage 1. It will enable you to separate the data you hold which useful from that which has no use at all. We take you through the audit steps, how to verify the audit and retain records which support proof of compliance. We show you in the video examples of an audit and the types of data you will need to include.
Module 3 will make you aware of the different legal permissions applicable to data processing. It's most likely that your business will rely on a combination of individual Consent and Legitimate Interest, but we've included the others (in less detail) so that you're aware of them and why they're less likely to apply to your business. This will include how to carry these decisions forward into your privacy notice and how to complete that fully. This module deals with your privacy policy – what needs to be in it and why, who it needs to be made available to and why it must be aligned with the ways you process personal data. We cover cookies and the cookie policy in this module also.
Module 4 delves deeper into Legitimate Interest because businesses relying on this legal permission need to be aware of what it can be applied to and what it can't.
Module 5 explains how data can be securely erased so that your records don't resurface with examples, case studies and 'how to' guides to ask your suppliers about so you can check they have carried out what is needed. Example email text to send to suppliers to save you time is included in this module.
Module 6 examines why you need to match data access to specific job roles in order to maintain GDPR compliance and how that can be achieved.
Module 7 looks at the levels of technical protection appropriate to the quantity and types of personal data you process. There's no reason to pay for protection features that you don't need and will never use properly.
Module 8 introduces the impact GDPR will have on your HR processes, including how you handle information received from job applicants and other people who don't work for you but whose information you will hold.
Module 9 deals with marketing – what needs to be in it and why, who it needs to be made available to and why it must be aligned with the ways you process personal data. This module also highlights the pitfalls that you'll want to avoid when conducting marketing.
Module 10 DPIAs, LIAs, SARs, GDPR reviews, introduction to breaches and the Data Management Policy. This module has multiple videos – one in each section and provides case studies, examples, documents and checklists to carry out ongoing compliance reviews and preparation for each aspect of GDPR maintenance of your compliance process. Easy reference guides and eLearning snap shots to share with your staff as needed.
Module 11 How to use, complete and review documents – we cover all the documents included in the programme, showing them individually with easy steps and guidance on how to complete them and advice on content inclusion.
Your Advisors

Our team specialises in practical business and legal training. You will meet, Steph Barber, Sue Edwards and Paul Roy depending on what courses you are viewing. Any queries please email [email protected]
Frequently Asked Questions
When does the course start and finish?
The course starts within 2 working days of order - we set up your access log ins and are ready to go!
How long do I have access to the course?
As the course is dynamic you have access to the course for 12 months which will include all updates for a full 12 months from the date of order.